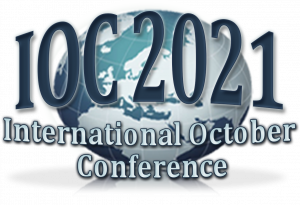 International October Conference on Mining and Metallurgy is organized annually as a joint effort of Technical faculty in Bor of the University of Belgrade and Mining and metallurgy institute in Bor. The aim of the Conference is to provide a forum to present and discuss the new ideas, new achievements, technological development and research results in the field of mining, metallurgy and related fields. We at the Technical faculty in Bor are especially proud to organize this year's Conference because it coincides with the 60th anniversary of the Faculty.
In spite of all of our hopes and wishes, the global pandemic situation, travel restrictions and overall health risk do not allow us to be optimistic about the possibility to meet with you in person and to greet you here and share the festive spirit with you.
Due to the pandemic situation and all the uncertainties linked to it, the Organizing committee of the IOC 2021 made a decision to organize this year's conference as an online event in hope that we will have the opportunity to meet with you in the near future, maybe even next year.
Organizing committee
| | | |
| --- | --- | --- |
| Prof. dr Saša Stojadinović, associate professor, University of Belgrade, Technical faculty in Bor | Prof. dr Ljubiša Balanović, associate professor, University of Belgrade, Technical faculty in Bor | Doc. dr Dejan Petrović, assistant professor, University of Belgrade, Technical faculty in Bor |
| dr Ana Kostov, science counselor, Mining and metallurgy institute Bor | Doc. dr Aleksandra Mitovski, assistant professor, University of Belgrade, Technical faculty in Bor | Doc. dr Ana Simonović, assistant professor, University of Belgrade, Technical faculty in Bor |
| Prof. dr Jovica Sokolović, associate professor, University of Belgrade, Technical faculty in Bor | Prof. dr Đorđe Nikolić, professor, University of Belgrade, Technical faculty in Bor | Doc. dr Uroš Stamenković, assistant professor, University of Belgrade, Technical faculty in Bor |
| Prof. dr Milan Radovanović, associate professor, University of Belgrade, Technical faculty in Bor | Doc. dr Danijela Voza, assistant professor, University of Belgrade, Technical faculty in Bor | Jelena Ivaz, assistant, University of Belgrade, Technical faculty in Bor |
| Pavle Stojković, assistant, University of Belgrade, Technical faculty in Bor | Mladen Radovanović, assistant, University of Belgrade, Technical faculty in Bor | Predrag Stolić, assistant, University of Belgrade, Technical faculty in Bor |
| Kristina Božinović, assistant, University of Belgrade, Technical faculty in Bor | Sandra Vasković, English lecturer, University of Belgrade, Technical faculty in Bor | Oliver Marković, IT services, University of Belgrade, Technical faculty in Bor |
| Miomir Voza, lab assistant, University of Belgrade, Technical faculty in Bor | | |
Scientific committees
Prof. dr Nada Štrbac
(UB TF Bor, Serbia) – president
Prof. dr Iwao Katayama
(Osaka University, Osaka, Japan)
Prof. dr Rodoljub Stanojlović
(UB TF Bor, Serbia)
Prof. dr Radoje Pantović
(UB TF Bor, Serbia) – vice-president
Prof. dr Jakob Lamut
(ULj FNT Ljubljana, Slovenia)
Prof. dr Sanda Krausz
(University of Petroşani, Romania)
Prof. dr Grozdanka Bogdanović
(UB TF Bor, Serbia)- vice-president
Prof. dr Jelena Penavin Škundrić
(TF Banja Luka, B&H)
Prof. dr Seshadri Seetharaman
(Royal Institute of Technology, Stockholm, Sweden)
Prof. dr Dragoslav Gusković
(UB TF Bor, Serbia)- vice-president
Prof. dr Jožef Medved
(ULj FNT Ljubljana, Slovenia)
Dr Slavomir Hredzak
(SAS Kosice, Slovakia)
Prof. dr Aleksandar Dimitrov
(FTM Skopje, FYR Macedonia)
Prof. dr Karlo Raić
(UB TMF, Serbia)
Prof. dr Snežana Šerbula
(UB TF Bor, Serbia)
Dr Ana Kostov
(IRM Bor, Serbia)
Prof. dr Kemal Delijić
(MTF Podgorica, Montenegro)
Prof. dr Stoyan Groudev
(UMG "Saint Ivan Rilski" Sofia, Bulgaria)
Dr Andrei Rotaru
(Facultatea de Mecanica, Romania)
Prof. dr Krzystof Fitzner
(AGH University, Krakow, Poland)
Prof. dr Sulejman Muhamedagić
(FMM Zenica, B&H)
Prof. dr Anđelka Mihajlov
(Educons University, Serbia)
Prof. dr Luis Filipe Malheiros
(FEUP, Porto, Portugal)
Prof. dr Svetlana Ivanov
(UB TF Bor, Serbia)
Prof. dr Batrić Pešić
(Materials Science Faculty, Idaho, USA)
Prof. dr Ljubica Ivanić
(UB TF Bor, Serbia)
Dr Srećko Stopić
(RWTH Aachen, IME Aachen, Germany)
Prof. dr Boštjan Markoli
(ULj FNT Ljubljana, Slovenia)
Dr Magnus Ericsson
(Lulea Technical University, Stockholm, Sweden)
Prof. dr Tamara Holjevac Grgurić
(MF Sisak, Croatia)
Prof. dr Boyan Boyanov
(University Paisiy Hilendarski, Plovdiv, Bulgaria)
Prof. dr Milan Antonijević
(UB TF Bor, Serbia)
Prof. dr Tatjana Volkov-Husović
(UB TMF, Serbia)
Prof. dr Branka Jordović
(TF Čačak, Serbia)
Prof. dr Milan Trumić
(UB TF Bor, Serbia)
Prof. dr Tomaš Havlik
(TUKE, Slovakia)
Prof. dr Carl Heinz Spitzer
(TU Clausthal, Germany)
Dr Mile Bugarin
(IRM Bor, Serbia)
Prof. dr Velizar Stanković
(UB TF Bor, Serbia)
Prof. dr Costas Matis
(AU Thessaloniki, Greece)
Dr Milenko Ljubojev
(IRM Bor, Serbia)
Prof. dr Velimir Radmilović
(University of California at Berkeley, USA)
Prof. dr Dejan Tanikić
(UB TF Bor, Serbia)
Dr Mirjam Jan-Blažić
(Slovenian Foundryen Society, Slovenia)
Prof. dr Vitomir Milić
(UB TF Bor, Serbia)
Prof. dr Desimir Marković
(UB TF Bor, Serbia)
Prof. dr Mirjana Rajčić Vujasinović
(UB TF Bor, Serbia)
Dr Vladan Ćosović
(UB IHTM, Serbia)
Prof. dr Dimitris Panias
(NTUA, Athens, Greece)
Prof. dr Mirko Gojić
(MF Sisak, Croatia)
Prof. dr Vladimir Krstić
(Queen's University, Canada)
Prof. dr Dimitriu Sorin
(Polytechnic University of Bucharest, Romania)
Dr Miroslav Sokić
(UB ITNMS, Serbia)
Prof. dr Vladislav Kecojević
(West Virginia University, USA)
Prof. dr Dragan Manasijević
(UB TF Bor, Serbia)
Prof. dr Mirsada Oruč
(FMM Zenica, B&H)
Prof. dr Vlastimir Trujić
(IRM Bor, Serbia)
Prof. dr Duško Minić
(FTN Kosovska Mitrovica, Serbia)
Dr Nadežda Talijan
(UB IHTM, Serbia)
Prof. dr Yong Du
(CSUC, Hunan, China)
Prof. dr Endre Romhanji
(UB TMF Beograd, Serbia)
Prof. dr Nenad Radović
(UB TMF, Serbia)
Prof. dr Žarko Radović
(MTF Podgorica, Montenegro)
Prof. dr Fathi Habashi
(Laval University, Canada)
Prof. dr Nenad Vušović
(UB TF Bor, Serbia)
Prof. dr Željko Kamberović
(UB TMF, Serbia)
Prof. dr Guven Onal
(TU Istanbul, Turkey)
Prof. dr Nobuyuki Masuda
(Akita University, Japan)
Prof. dr Živan Živković
(UB TF Bor, Serbia)
Prof. dr György Kaptay
(FMME Miskolc, Hungary)
Prof. dr Onuralp Yucel
(TU Istanbul, Turkey)
Dr Walter Valery
(Metso Minerals Brisbane, Australia)
Prof. dr Heikki Jalkanen
(UT Helsinki, Finland)
Prof. dr Petr M. Solozhenkin
(Russian Academy of Sciences, Moscow, Russia)
Dr Zvonko Gulišija
(UB ITNMS, Serbia)
Dr Zagorka Aćimović Pavlović
(UB TMF, Serbia)
Speakers
dr Avtar K Raina
CSIR-Central Institute of Mining and Fuel Research · Nagpur Research Centre
Ph.D. Mining Engineering, India
dr Zoran Karastojković
IHIS Technoexperts
Ph.D. Metallurgical Engineering, Serbia
dr Aleksandra Milosavljević
Mining and Metallurgy Institute Bor
Ph.D. Metallurgical Engineering, Serbia
Gold Sponsors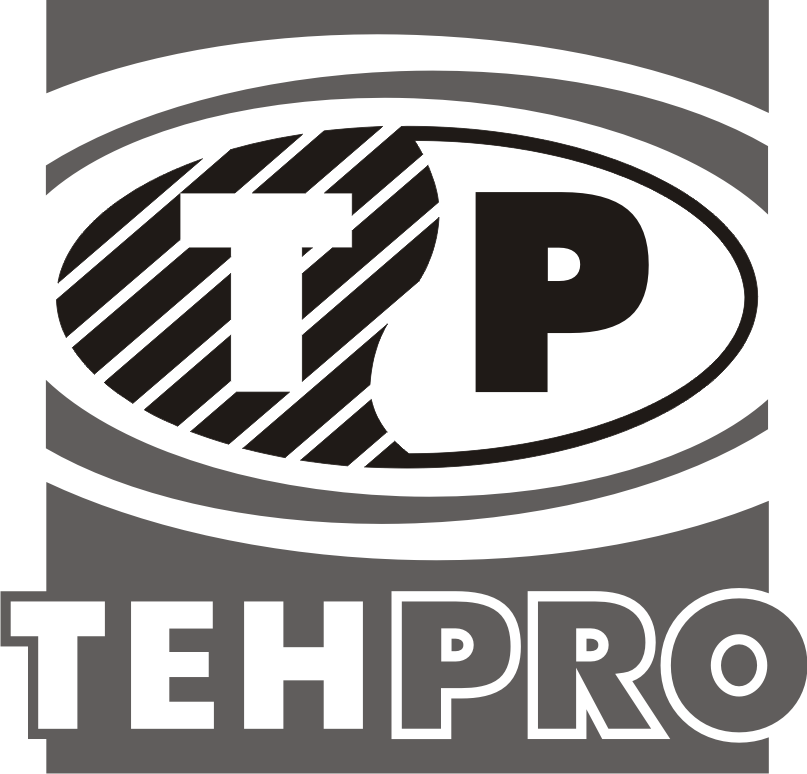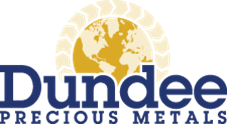 General Sponsor