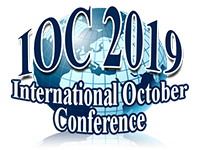 We will issue the letters of invitation to those participants who need such a document for providing an entry visa. However such letters do not commit us to provide financial support to holders of this document. Requests for letters of invitation should be sent to the Organizing Committee of the 51st International October Conference.
---
The Organizer cannot be held responsible for accidents involving Conference participants or the accompanying persons, for damage or loss of their personal properties as well as the expenses caused by cancellation, regardless of its cause.
Participants should therefore make their own insurance arrangements. Please consult your local insurance agents regarding coverage.